Black Rifle BR22 .22LR Adjustable Trigger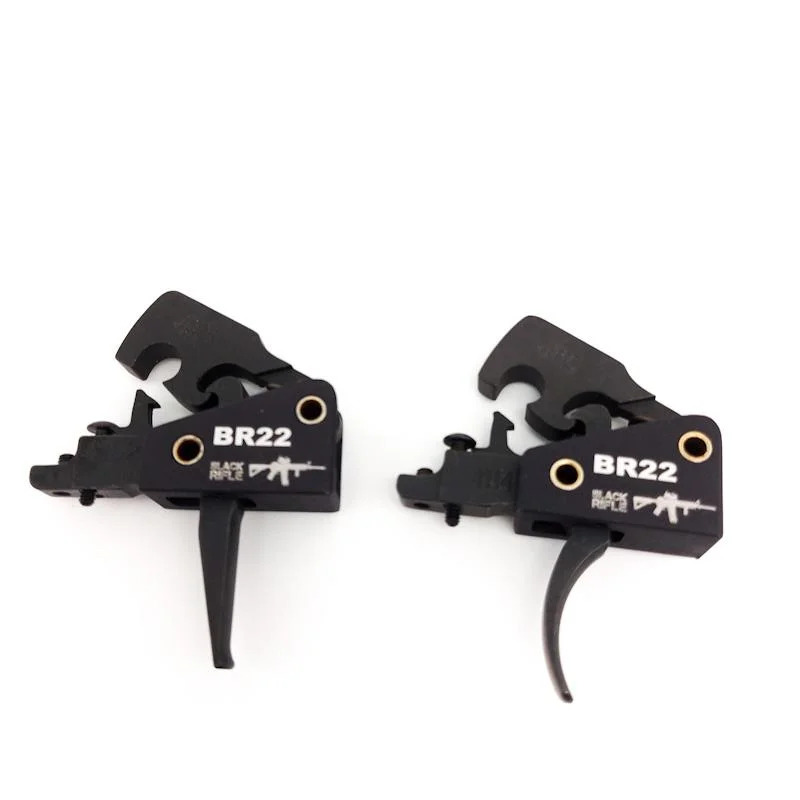 Black Rifle BR22 .22LR Adjustable Trigger
BR22
Aftermarket triggers are generally designed for centre-fire rifles. This is a problem as their lightweight hammers don't have the power required for reliably igniting rim-fire cases.
Black Rifle and JARD have specified, tested and manufactured the BR22 trigger over the last eight months. A combination of a super heavy hammer and custom wound spring delivers the most reliable, clean breaking and fast resetting trigger for AR15 based .22LR rifles. This trigger's reset has to be felt to be believed - it is incredibly short, enabling super fast follow up shots.
Major Features:
Available with either a straight or curved blade

Pull weight adjustment is typically between 2.75lb & 4.5lbs

With over 8000 rounds of testing without a single light strike it is competition proven by Black Rifle sponsored shooters

Built specifically for the Smith & Wesson M&P 15-22 but compatible with other AR15 based rimfire rifles too like the KRISS Defiance, CMMG and Lantac Raven.

When ordering please specify whether you are fitting to a Smith or other AR platform rifle. On rare occasions your trigger may need a slight tweak when installing, this is due to the varying nature of the internals on the M&P 15-22 and other mil-spec lowers. Full instructions are included and Black Rifle are always happy to help via phone if required.