Vortex Optics
We have all of the Vortex products below available to try in-store, if you're looking for optics to go on anything from long-range rifles to red dots for pistols we've got you covered. Contact us to book an appointment to come and see the range!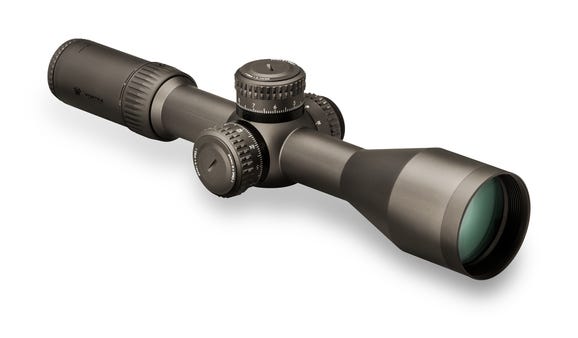 Vortex Razor Gen II 4.5-27x56 FFP - £2000
The new frontrunners in the race for the ultimate precision, long-range optics, the Gen II Razors, designed and engineered for dialing precision long-range shots in extreme environments, have serious precision shooters saying "finally".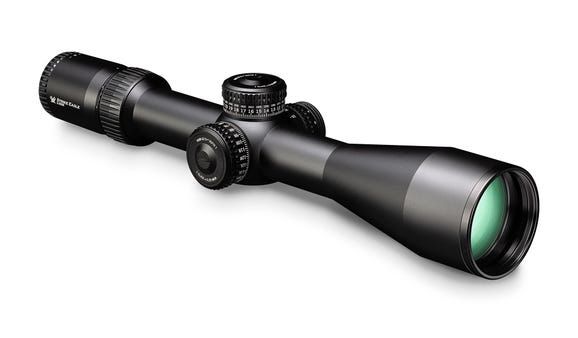 Vortex Strike Eagle 5-25x56 FFP - £750
When you're ready to step up your long-distance game, the Strike Eagle gives you more of the tools you need for less than you'd expect!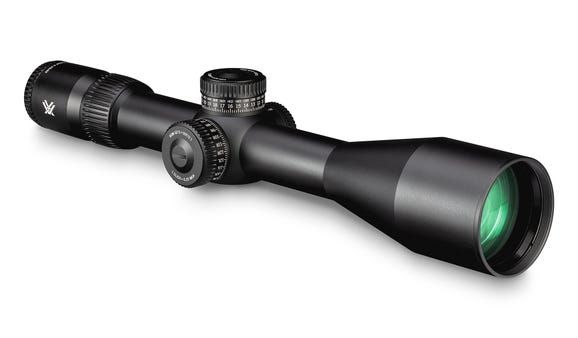 Vortex Venom 5-25x56 FFP - £575
Take the first step into long-range shooting with an optic that helps you go the distance with a ton of shooter-friendly features.
Vortex Diamondback Tactical 6-24x50 FFP - £470
The Diamondback Tactical is a long-range wolf in sheep's clothing. Rather than cramming features in at the expense of turret performance and optical quality, the Diamondback Tactical dials it back, putting the focus where it counts.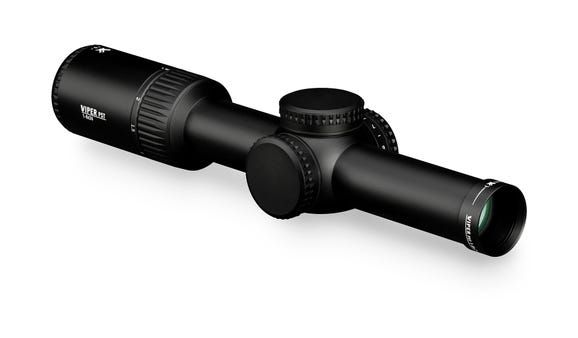 Vortex Viper PST Gen II 1-6x24 - £620
The Viper PST Gen II hands an unfair advantage to shooters who seek to keep the upper hand in every situation from close quarters to long-range shots.
Vortex Strike Eagle 1-6x24 - £300
Optimize the versatility and quick-handling attributes of your AR with the redesigned Strike Eagle. A true 1x on the low end, Strike Eagle zooms to let shooters rapidly engage targets near and far, and an AR-BDC3 reticle aids in rapid shooting while providing holdover and ranging references from 0-600 yards.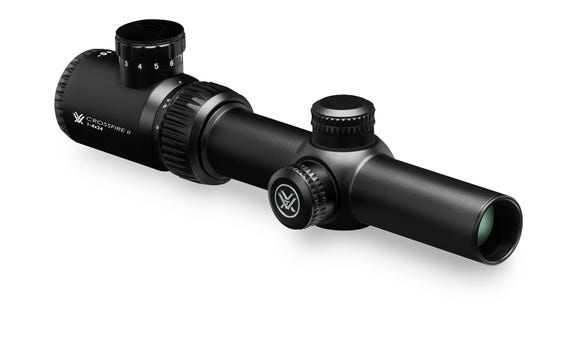 Vortex Crossfire II AR 1-4x24 - £225
A 30mm tube diameter, 4x zoom and incredibly versatile top-end magnification make this scope the perfect choice for an endless list of rifle-topping tasks. Exceptionally clear fully multi-coated optics and a superior build quality offered at a price point that will leave you scratching your head, in a good way!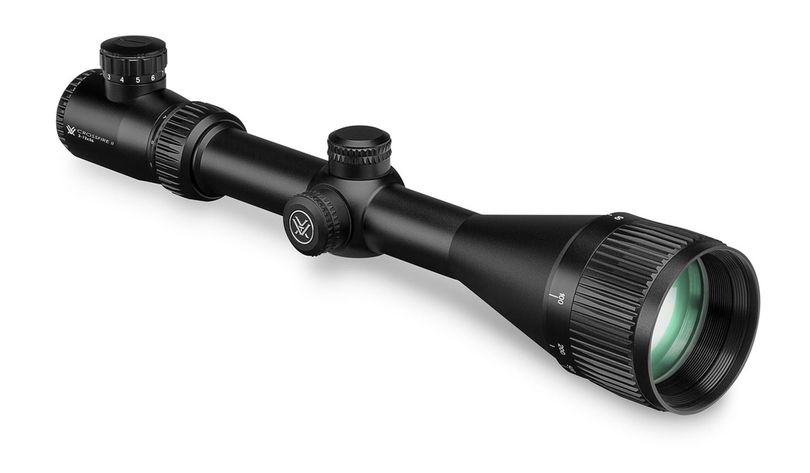 Vortex Crossfire II 3-12x56 Hog Hunter - £280
Vortex's mission-specific Crossfire II Hog Hunter riflescope excels when hunting in the lowest light, from early evening to the first glimmer of dawn.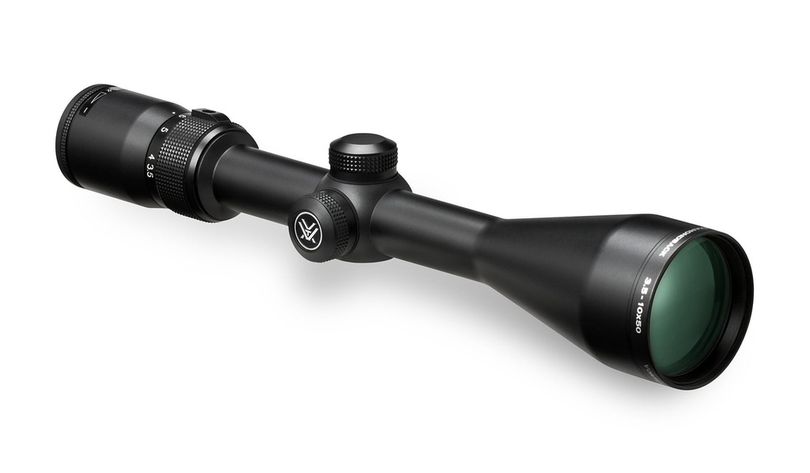 Vortex Diamondback 3.5-10x50 - £250
The Diamondback - loaded with features! First, the solid one-piece aircraft-grade aluminium alloy construction makes the Diamondback riflescope virtually indestructible and highly resistant to magnum recoil.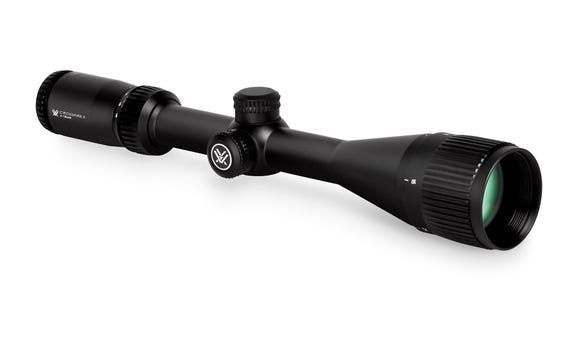 Vortex Crossfire II 6-18x44 - £245
A 1-inch tube diameter, 4x zoom and incredibly versatile top-end magnification makes this scope the perfect choice for an endless list of rifle-topping tasks.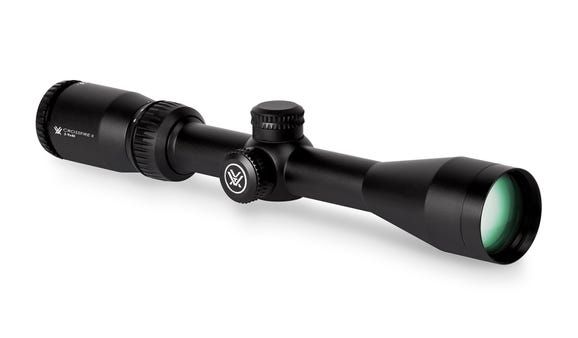 Vortex Crossfire II 3-9x40 - £136
High performance meets economical. Clear, tough, and bright, the popular Crossfire II line is built to exceed the performance standards of similarly priced riflescopes.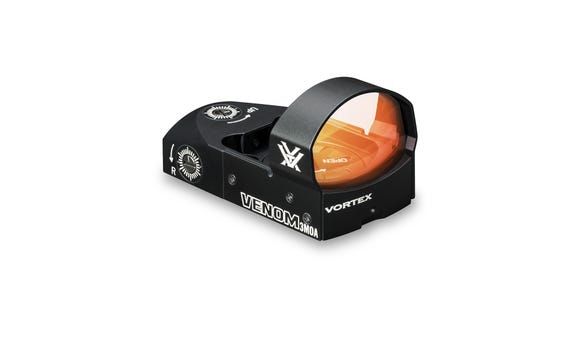 Vortex Venom Red Dot - £240
The low-profile, yet rugged aluminum housing surrounds a large viewing window that makes for a wide field of view and sight picture with next-to-no obstruction for rapid shooting transitions and target acquisition.