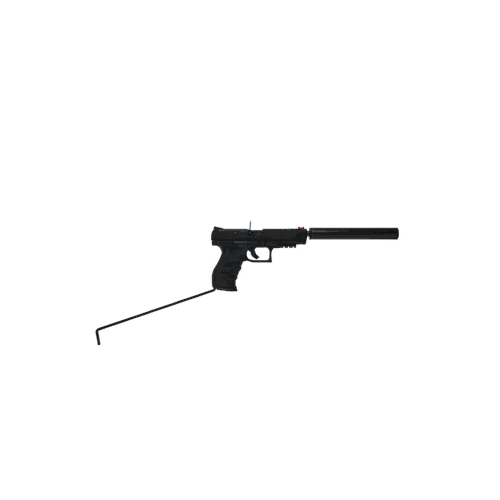 Walther PPQ
UK legal, long-barrelled version of the Walther PPQ in .22LR calibre. Made in the Walther factory by Walther, it is identical to the version found in the rest of the world except for the 300mm barrel and "coat-hanger".
Versions:
Standard

Milled for Red Dot

Drilled & Suppressed

Milled, Drilled & Suppressed

From £790
What Walther say:
THE FINEST RIMFIRE HANDGUN
The PPQ .22 is the best of both worlds. By combining smooth-shooting, ergonomically-advanced components of the PPQ with the fun and cost savings of .22 rimfire, you have the pleasure of shooting shot after shot both accurately and affordably. The sculpted grip meshes smoothly into the hand. The trigger is the finest ever on a polymer handgun. The styling is elegant and trim.
Condition: New
Licence: FAC
Make: Walther
Model: PPQ LBP
Calibre: .22LR
Barrel: 300mm
Capacity: 12 & 19 Round
Weight: 850 Grams
Case: Makers Plastic