5 Christmas Gift Ideas for Shooters
Christmas week is finally upon us and that can only mean one thing – last minute gift buying. As a shooter who comes from a family of non-shooters, one of the major banes of my Christmas existence is receiving gifts. 'Oh, look a flask shaped like a bullet! Ryan will surely love that!' and other such stories are why I feel compelled to help other shooters in the same situation and write this list. For those of you with a buddy or loved one who shoots, you can thank me in advance for the utter treasure trove of wisdom I'm about to share with you. So, here are 5 gifts every shooter would appreciate this Christmas.
If you want the ultimate bang for your buck, this is for you. Blue Fieldsports specialise in not specialising and offer a bespoke service not elsewhere seen in the UK. Whether your giftee is an avid game shot, a seasoned practical shooter or a weekend plinker, Blue Fieldsports are able to source everything and anything. From everyday ammunition and accessory needs, to building weird and wonderful one-of-a-kind guns, Blue Fieldsports does it all. So, if you want to make sure your loved one gets what their heart truly desires this Christmas, purchase a gift card here (no licence required).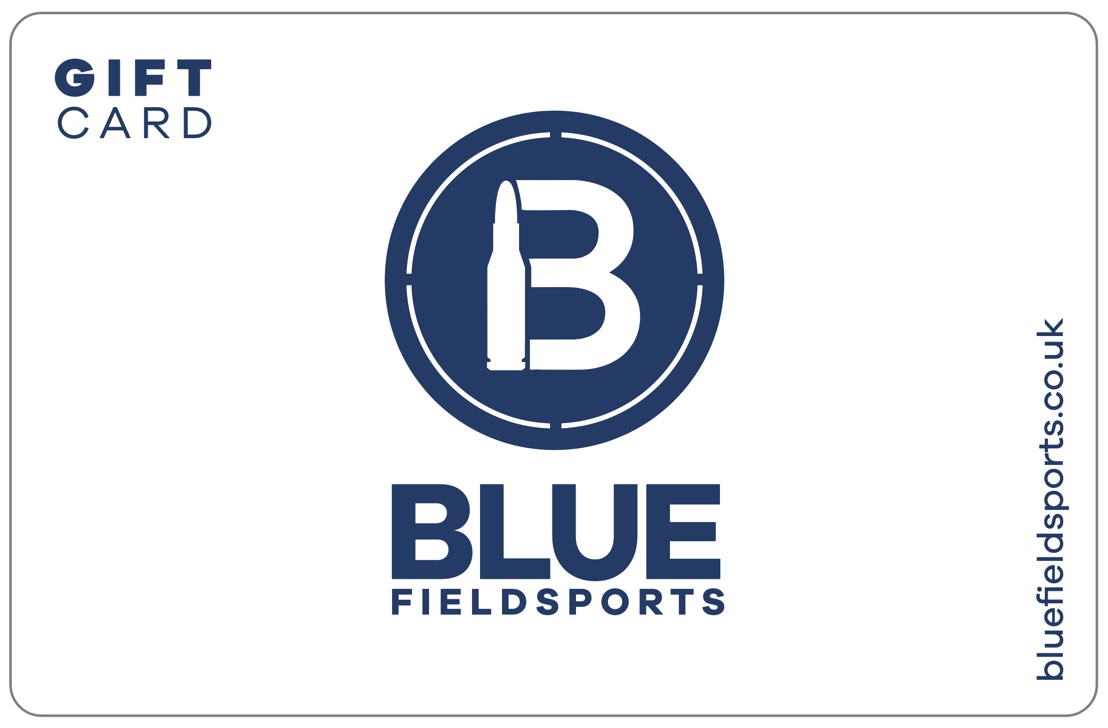 Finding a good quality gun cleaning kit that has everything you need is like trying to find rocking horse shit – they don't exist. All of them compromise in some area. In response, Blue Fieldsports have created the BF Essential Gun Cleaning Kit. Assembled from industry knowledge spanning several decades and all disciplines, this cleaning kit is designed to be exactly how we would like a general cleaning kit to be. Suitable for all guns and all disciplines, it includes a sturdy box with foam cut-outs for peak organisation and presentation. There are enhanced, calibre-specific cleaning kits in the pipeline too, the boxes of which slot together with this general kit, so it's a great starting point. No matter what they shoot, this is sure to be well-received by the shooter in your life.

Range Bag
Lugging all your kit to, from and around the range can be a ball ache. Much like cleaning kits, finding a good quality range bag with all the compartments you need that is neither too big and heavy or too small is difficult. Thankfully, both Beretta and 5.11 have solved this problem. 5.11 have the Range Ready Bag, big and sturdy enough to fit everything you could for a session at the range, including ammo, magazines and moderators. The only thing it can't fit is the gun itself (unless you're shooting Action Air). Beretta have their Tactical Range Bag for those who still want a durable range bag that can fit the essentials (and more) in a compact package.
Knife
I'll preface this section with a reminder that, without a 'good reason', it is illegal to carry a blade that locks and/or is >3 inches in length in a public place. That being said, there are many good reasons a shooter may need a knife on a range or whilst out hunting. If you are looking for a stocking filler or a lower cost gift, then one of the Böker Magnum knives is ideal. If you are looking for a premium knife with more features and don't mind waiting until early 2023, the Beretta BDT Tactical is available to pre-order. If you fancied something really special, Marmajuke Creations handmake some incredible pieces, including one with a mammoth ivory handle. We have some of these in store so contact us for more information.
Despite having access to pretty much every type of gun legally available in the UK, I often find myself plinking on the airgun range with a tin of pellets beside me. It's just so peaceful and fun. It's shooting's form of meditation I guess. I think most shooters can appreciate this sentiment, so gifting them an air rifle is a pretty fail-safe gift this Christmas.

The Reximex Pretensis is a new kid on the air rifle block. Available to purchase without a licence if you are over 18, it offers feature and accuracy most commonly found on much more expensive air rifles. It is available in a walnut or synthetic stock too, so can fit any aesthetic. Blue Fieldsports can kit it out with a scope and pellets, too, so the shooter in your life can get started straight away.
However, if you want to give a shooter the best gift of all, then join a club or go to the range with them and get your license. There's no greater gift to a shooter than a range or hunting buddy!
Cover photo: Attila Kovacs/EPA-EFE/Shutterstock